Everyday we are bombarded with images and visuals that but not many have lasting effects on us like these powerful images. When you see them and know the story behind them they will be etched into your memory and when you see them again you will know instantly what they are. It can be years before you see them again but the memory will stay with you because the images and their stories are so powerful and emotional they will never fade from your mind.
I wasn't sure what category to put this in but I went with amazing, they are amazing pictures and the stories they tell are also amazing if a little heartbreaking at times. We share these to inspire people to do good and less bad in the world.
1. This first picture shows the hand of a Ugandan Boy held by a missionary. Taken by Mike Well it shows an awful contrast between different types of people.
 2. This picture is of a 9-year old girl fleeing from her village in Vietnam, after it was accidentally bombed with napalm by a Vietnam Air Force plane. She survived by tearing off her burning clothes.
 3. This is a truly horrific visually and yet it is on scratches in a wall. This has the most powerful effect on my mind. This is from inside an Auschwitz gas chamber, mostly women and children were gassed here by Hitler's Nazi Regime. What you can see here are the finger scratches in the wall by the victims who were slowly suffocated to death by the poisonous gas.
4. This picture is of a 12 year old boy from Brazilian playing the violin at his teacher's funeral. The teacher was a powerful friend and mentor who had helped him escape poverty and violence through music. A very sad farewell.
5. This happy picture is of a 6 year-old boy who lived in an orphanage in Austria. Here we see him happily celebrating and hugging a new pair of shoes given to him by the American Red Cross. These days we generally take shoes for granted and never celebrate the small things. To this boy new shoes were the best gift ever. (1946)
6. "Wait For Me Daddy," by Claude P. Dettloff, October 1, 1940: As hundreds of soldiers march in British Columbia on their way to board trains to be taken off to war in Europe, five-year-old Whitey Bernard tugs away from his mother's hand to reach out for his father. I don't know if this was the last day he saw his dad alive, I really hope it wasn't 🙁
7. Historical wars are not the only time families are separated, this picture is very recent and is of Terri Gurrola as she is reunited with her daughter after serving 7 months in Iraq.
8. This emotional picture is of the two Journalists Euna Lee and Laura Ling, who had been arrested in North Korea. They were originally sentenced to spend 12 years doing hard labour but were freed and reunited with their families in California after the U.S. Government successfully intervened.
9. This is actually more heart-warming than heart breaking to be fair, it is a photo of Christians protect Muslims during prayer time during the 2011 uprisings in Cairo, Egypt
10. Another uplifting image, while people kill for stupid reasons there are those who will do whatever it takes to save a life. This photo is of a heart surgeon after doing a complicated and successfully 23-hour-long heart transplant. Look closely and you will see his assistant sleeping in the far corner. 🙂
11. This photo was taken by photographer Jack Bradley, and was taken at the exact moment when this boy, Harold Whittles, hears for the very first time ever after doctors had given him a new hearing aid.
12. This is an incredible image of an unborn baby who reached out his hand right out of the incision made in the uterus of his mother during an operation and lovingly takes hold of the surgeons hand.
13. This horrific photograph was found among a German soldier's photo album, written on the back was "The Last Jew of Vinnitsa" This is now a famous picture that just beggars belief, a lone man surrounded by German Nazis is about to be executed into a pit already filled with bodies. Why?!?!?
14. This is "La Jeune Fille a la Fleur," a photograph by Marc Riboud showing the young pacifist Jane Rose Kasmir placing flowers on the bayonets of the rifles of the Pentagon's guards during a peace protest against the Vietnam War on October 21, 1967. This picture became the symbol of the peace loving hippy movement known as 'flower power'.
15. This is a sad picture of a girl in isolation for radiation screening as she looks at her dog through a window in Nihonmatsu, Japan.
16. A North Korean man waves his hand as a South Korean relative weeps as they say goodbye after meeting for lunch during inter-Korean temporary family reunions at Mount Kumgang resort October 31, 2010. North Korean allowed four hundred and thirty-six South Koreans to spend three days in North Korea to spend some time with their 97 North Korean relatives. They had been separated since the Korean war of 1950-53, it seems war and stupid politics are a running theme here for a lot of the misery!
17. A Buddhist monk prays for an elderly man while people watch on. The man had died suddenly while waiting for a train in Shanxi Taiyuan, China.
18. This is Zanjeer the dog who had saved thousands of lives during the Mumbai serial blasts in March 1993 by detecting more than 3,329 kgs of the explosive RDX, 600 detonators, 249 hand grenades and 6406 rounds of live ammunition. He was buried with full honours in 2000.
19. The final picture is of a German World War II prisoner, reunited with his daughter after being released by the Soviet Union. The last time the daughter had seen her father she was only one years old.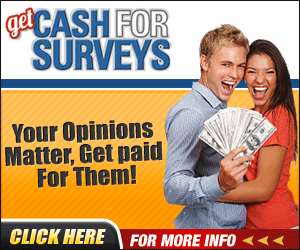 So there you have, 19 excellent images that are heart breaking and heart warming. Very emotional as I am sure you agree. Please 'Like' and 'Share' this post with your friends if you think it was great!
Source: Viral Circus